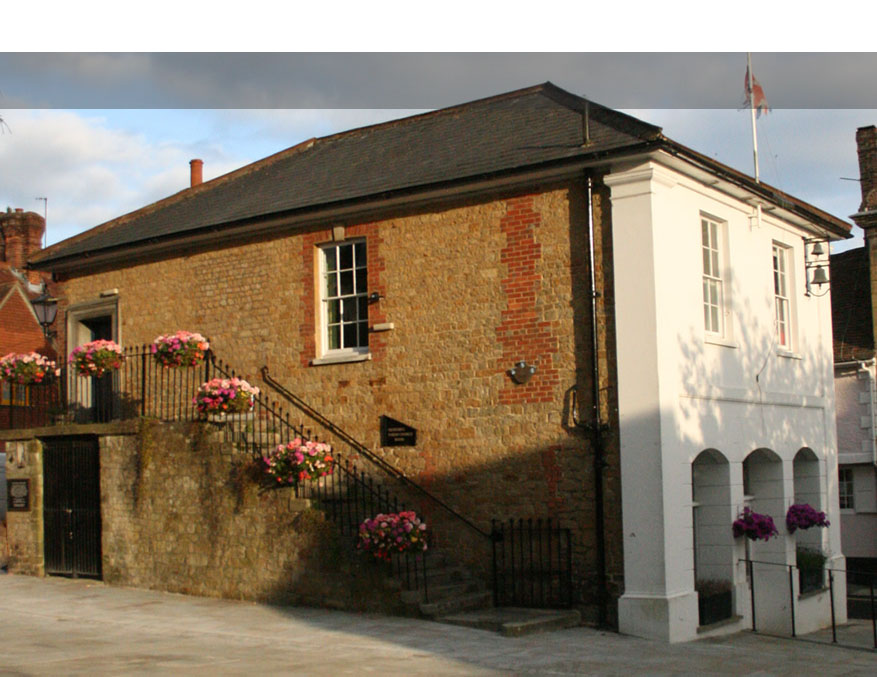 The Market House or Town Hall as it became to be known, was used for public purposes. The Magistrates sat at the Angel Hotel until April 13th 1848, subsequently their Sessions were held at the Town Hall.
The Town Hall was renovated in 1843 or 1844 most likely by the beneficence of a Mr Smith (possibly Mr John Able Smith), the Lord of the Borough. This gift would not have enabled him to claim ownership of the building as 'a gift is a gift'. Steps which were inside, were placed outside and the upper part was repaired making it possible to hold Courts there. In the lower part there were cells where law breakers and vagrants were locked up. The cells still exist and can be seen inside Gartons Coffee House.
The Parish stocks used to stand outside the west end of the Town Hall and offenders were placed therein by order of the Magistrates. The jurisdiction of the Lord of the Borough was small and it is therefore likely that the stocks belonged to the Parish and not the Lord of the Borough.