The inscription from the Town Crier's Bell reads:
This is the Ancient Bell of the Crier of The Borough of Midhurst
Gerald Dudley Smith Esquire
Lord of the Manor
Andrew W Fish – Kings Bailiff
Joseph Wright – Lords Bailiff
1904
The second bell is not properly marked only having the words Kings Bailiff scratched on surface.
The third and last bell was purchased by the Town Trust at an auction in Midhurst.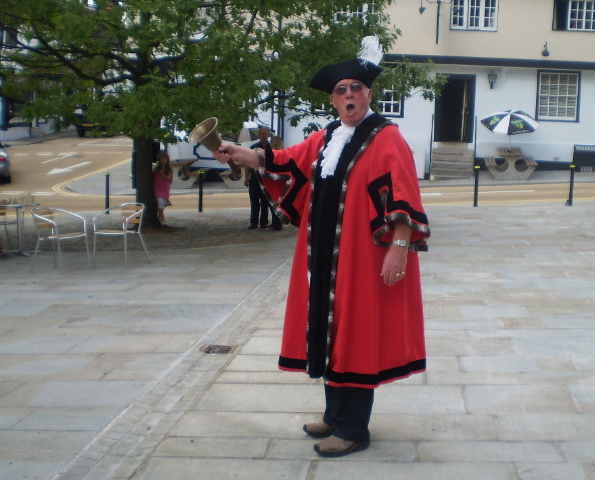 Town Crier
The Office of Town Crier was held by the following people:
1791 to 1810 by Nicholas Warner;
1811 to 1833 by Henry Brookfield;
1834 to 1882 by John Brookfield;
1883 to 1903 by Henry Booker;
1904 by Robert Porter
1905 to 1909 (with gaps) by George Madgewick.
More research is required to find what happened following Mr Madgewick as the Crier.