Welcome to The Midhurst Town Trust Website
The Midhurst Town Trust is a charitable organisation made up of currently seven trustees: one representative of the Lord of the Manor, three representatives of Midhurst Town Council, and three co-opted trustees who reside in Midhurst.
Their main role is to continue to preserve and maintain our Midhurst historic assets. In addition to the Old Town Hall and the Market Square, the commissioners Schedule of Property included the Stocks, the Pound, the Town Mace and Constables Staves. In more recent times the Town Trust has acquired a few further items including the War Memorial and Monument, details of which can be found by using the links alongside giving a more detailed history.
Today the Trustees meet four times a year and still abide by the original Schedule of the Charity Commissioners with only one amendment in over 100 years:-
"The Charitable Trusts Acts, 1853 to 1894" and "The Municipal Corporations Act, 1883" sought to try and regularise schemes whereby the people of the Towns had been given property and land, the ownership of which was assumed to be the Lord of the Manor. Often property and land were being sold, sometimes fraudulently. The Charity Commissioners Scheme for The Midhurst Town Trust was sealed on the 4th February 1910 but only after a considerable amount of investigation and a Public Inquiry to agree the ownership of the Property associated with the "Town".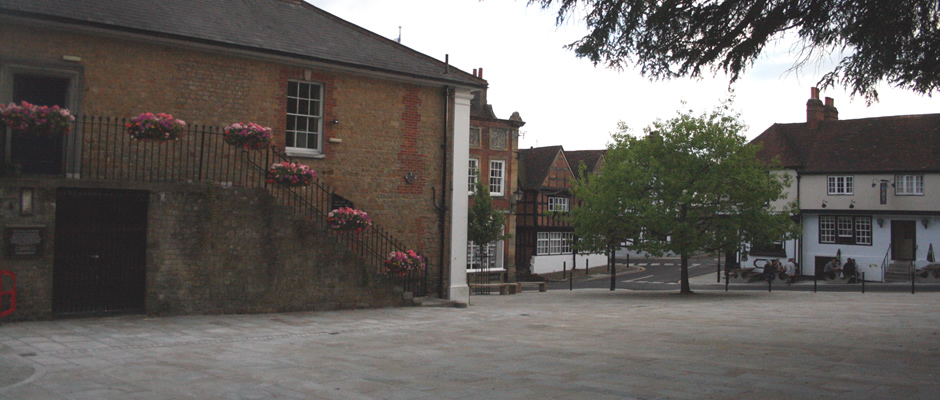 Not only do the Midhurst Town Trust look after these historical attributes, they also offer the Local Community a chance to hire both The Midhurst Town Hall and Market Square for your commerical and private functions. To enquire about booking the Town Square or Hall for your special event visit our events page.
Event Hire: Enquire about booking The Town Square for your Special Event. We are always keen to hear from you. [more]

Future Events: What's on? Browse our Event Calendar to find the exciting events planned for the following months. [more]
History: Read some of the fascinating history of the Midhurst Town Trust. [more]
The Town Trust: Today the Trustees meet four times a year and still abide by the original Schedule. [more]